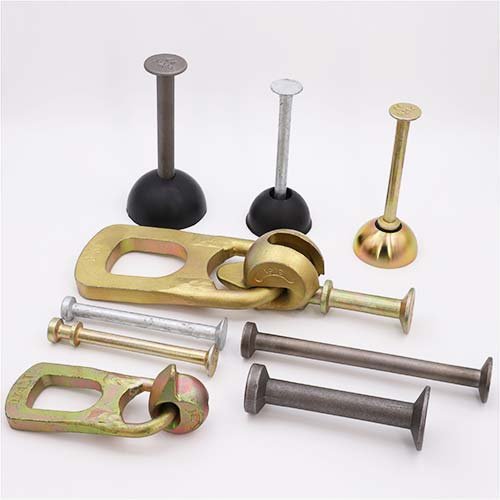 Lifting Anchors
Lifting anchors also many customers call to dog bone anchors. They are used for lifting and handling precast concrete such as concrete walls, underground utility structures, box & 3-sided culverts, curb inlets & catch basins, and Manholes. It is divided into Spherical Head Lifting Anchors (also called Dog Bone Lifting Anchors) buried in concrete, Spherical Double Headed Lifting Anchor, lifting eye anchors, and Lifting Clutch (also called lifting eyes) for lifting and handling. We can produce Lifting Anchors from 1-32 tons. We will use 3~5 times safety equal to test products to ensure that each product's quality can meet your requirements.
Catalog Download
Lifting Anchors Technology
Here is a summary of the knowledge we collected from various professional precast concrete lifting anchors, including noun explanations, usage skills, inspection methods, and the selection of precast concrete accessories manufacturers. Hope it helps you.